TOP
No.1 Total Laundry Detergent Brand in Singapore+
TOP is the first detergent in Singapore to introduce anti-malodour technology to curb smell in indoor drying laundry, providing consumers the smart indoor drying solution!


Developed using LION Japan Advanced Technology, TOP Indoor Drying delivers more than just super cleaning power. It's unique formula and powerful cleansing agents remove protein, dirt, bacteria, and oils from fabrics. Get a cleaner and fresher wash, whatever the weather and time of day.
TOP, Expert in Indoor Drying. Specially formulated for Singapore.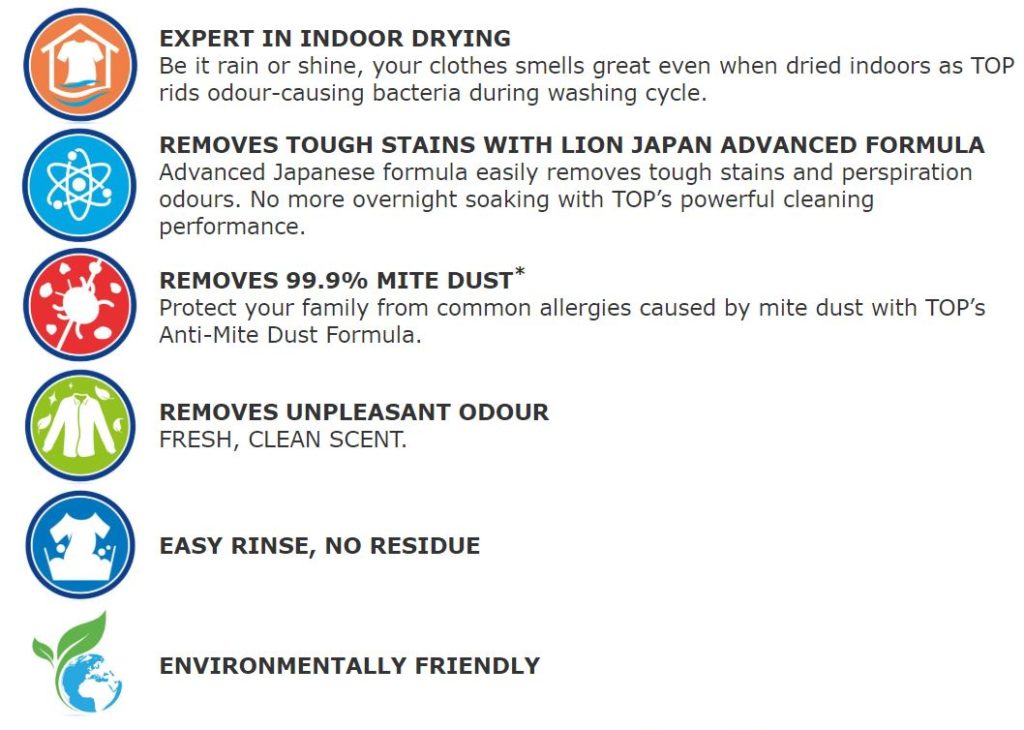 +TOP, No.1 Brand in Total Laundry Detergent in Singapore.  Based on Nielsen Retail Audit as at MAT Dec 2019.
* Mite dust is dust mites' waste matter